Advanced Sauna Gwashing Techniques
This is another episode of "In the Sauna" series. This is a good "interview" and "Mini Lecture" with Dr Mari Sawaii and Jef Aldridge who is our "assisting Intern" here at the retreat. Dr Mari supervises and is the Naturopathic Doctor "director" of the our 21 day "Hawaiian Healthy Adventure Vacations" specializing on "Detoxification and Rejuvenation".
The program is medically supervised and covers a variety of therapies and modalities.
These guys are veterans to the Terrain Modification Protocols, Practices and Principles so we are going to do some more advanced techniques in the skin/pore/muscular/hard body fat cleansing and detoxing.
As you will see we call this therapy "Gwashing" which means to scrape away disease, toxicity and to bring back rejuvenation.
Part 2 is an intermediate to advanced series visual workshop. Part 2 is almost an hour long packed with ideas and hands on action.
This information can be found on www.eartheracademy.com with over 250 other private videos on skin/pore detoxification and rejuvenation with many other departments that we call terrain modification.
One of the first things anyone should do to start to lean-up is to clean-up there mind and body. To upgrade, enhance and optimize your fuel that you put into your body. Learning to cut down to 2 meals a day with a variety of mineralized detoxification-al and rejuvenation-al liquids we call the "Liquids of Vitality" series is the first to key to your success. Google : Dr Robert Cassar Liquids of Vitality series
These simple but profound protocols are explained thoroughly so they will make sense to you through reason and logic.
Terrain Modification is a constant "work in progress" and is always in a state of progressing to Optimize the information and practices.
Once the body is more fluid and less hardened like stone then the body has the chance to regenerate and flourish because of the essential upgrades that we have done to support the lifestyle of living in a not only toxic world but also a super confusing one at that.
Sound information is not easy to find for sure. So be careful on what is begin spewed to you.
Learning and practicing the "Terrain Modification Principles" is a must to live healthier in this world that is so dysfunctional and toxic.
Go to www.EartherAcademy.com to optimize you-self and your families worlds.
Everything in Life is all a "Work in Progress".
The key is to clean/detoxify the body and mind as well as you can by living a "Super Natural Lifestyle" which simply means to live with Awareness and live as smart and Natural as you can.
You are what you "eat, drink, say, hear and do" so be conscious of that.
Hope you enjoy this "Advanced Sauna Gwashing Techniques" Video Course 🙂
Dr. Robert
To see the following Video(s) and Recipes you have to be an Earther Member.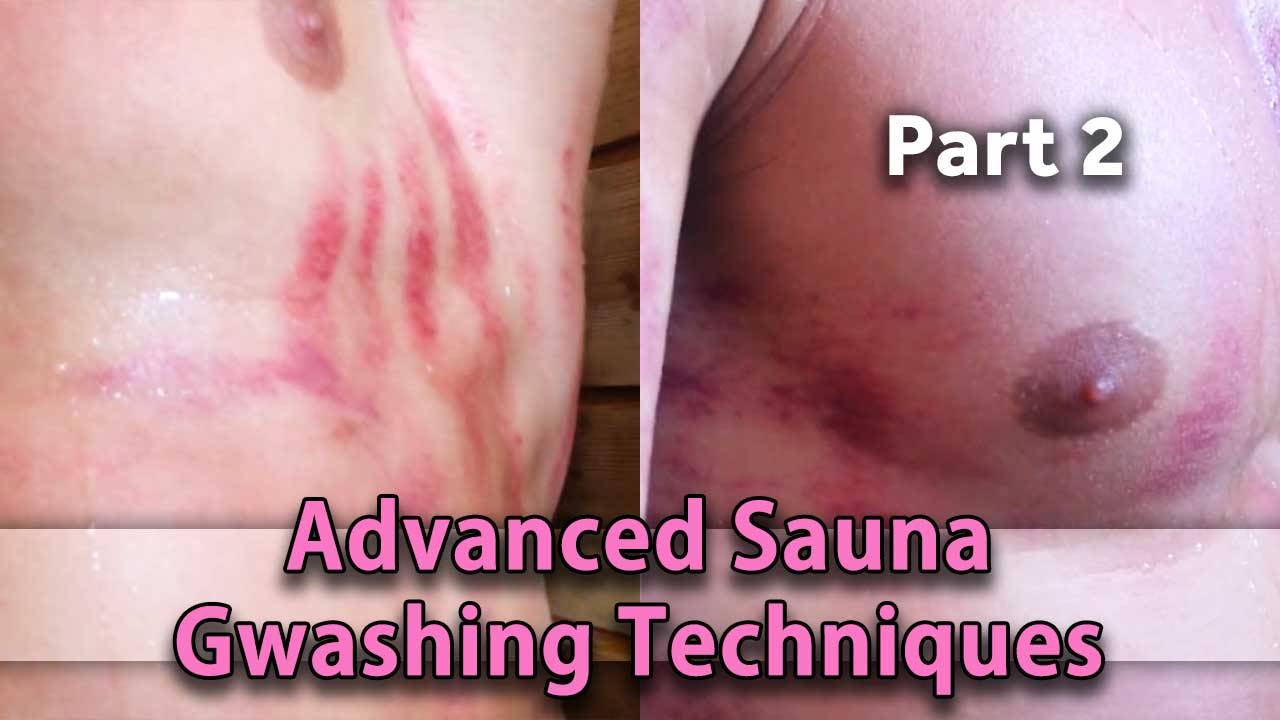 To become an Earther Member Click Here!
or Login to see the Private Videos.
Subscribe To Our Newsletter!
Join our Free Informative Newsletter to receive future updates on our next WORLDWIDE ONLINE Life Transformation Group Guided Retreats, and get access to a Selection of Private Videos. You will also receive a coupon for 25% Discount Coupon for Earth Shift Products!
The Earth Shift Discount Coupon is good for one-time use, and is valid for 25% off an order of $200+. This code includes free ground shipping within the 48 contiguous states. This code cannot be combined with other promo codes.