Rethinking Reality: Loving Your Garden
In this "Rethinking Reality: Loving Your Garden" Video I will show you how I grow real "Green Money", or Life Giving Energies that we all live and thrive on.
Growing a variety of real live food plants, herbs, fruits and greens is so easy and fun. Either in your garden or in potted planters like I use all over at my house.
It has taken me over 50 years to figure this out – My garden is the ultimate relationship I can honor and learn from, and be amazed by this totally alien plant world and see the "Miracle of Life" grow from day to day.
Growing, loving and eating your own food is the best way to get healthy, and feel gratification so deeply in your heart and mind.
We all eat/transfer energies we call "Life Force" to stay alive. Live food is loaded with the life giving plasma from the sun that is collected in the leaves, roots and flower.
Nature let us rethink reality and show us all how we can easily counterfeit real green money; which is translated into food.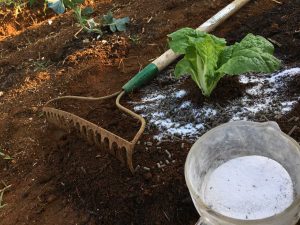 When we all get sick, tired or rethinking reality from poisoning ourselves with chemical laden dead processed GMO laden foods, we then start to look for other ways to live, flourish, detoxify and rejuvenate ourselves.
Usually, it takes for us to get really sick, obese, diabetic, cancer etc. and get really scared first before we start to upgrade, enhance and optimize our detoxification and rejuvenation health and wellness lifestyle.
Once you are sick you will have to "pay" in many other ways than just money. When we are sick we are in a very vulnerable state of mind and body.
The Medical Hamster Wheel.
It first starts with the synthetic chemicals we call medicines, expensive, so called, healing herbs and supplements, quick cures, a variety of doctors, constantly in and out of hospitals, expensive therapies and testing (mostly because we did not understand about pure water, clean burning electricity/power, GMO foods, fake foods, fast foods, processed foods, consuming contaminated flesh with hormones, antibiotics and vaccines, heavy metal poisoning, pesticides, dirty air, Wi-Fi, Radio Frequencies etc.). These are some of the reasons why most of us are all sick and cannot cure yourselves of your ailments.
When we get sick and tired we will have to quickly scramble around to the "Medical Professionals", or start to ask questions trying to find an answer to our complaints.
Most likely you will never find that magic cure to your so called disease. The Traditional Western Medical Systems are managing your care or health and wellness with synthetic chemicals that do not offer cures – only management of illness.
Personally, I have seen these dilemmas upfront in the medical field for over 40 years.
I found out the Traditional Western Medical Establishment usually only provide "management through medication, sugary or chemotherapy" treatments either partially paid for and covered by personal health insurance or a horrendous out of pocket cash cost for managing your care for years.
Learning how to Become Your Own Doctor before you get sick is the key to not getting the sicknesses we all see around us. In my opinion all of the medical treatments are very expensive and dangerous, and the 5 year profiles of patients that have undergone these therapies listed above, or treatments of any kind, are terrible positive statistics.
In many or most instances of the prior health/therapeutic records for over the past 40 years – looking at the medical care for healing or trying to so called "Curing People" versus just a "Symptom Healer/Doctor" with life long management through medication etc.
So, if you have any critical thinking right now, you may want to take charge and learn Terrain Modification Protocols for you and your family's health and wellness, before you get sicker and more tired.
How do you know if you are sick or not?
Everyone has toxicity and sickness. It is just a matter of how much of the unknown sicknesses do we have right now.
This is the "Big Question". To first visually inspect yourself in a long wall mirror to see the truth of the matter or not. So, look in the full length mirror, take your clothes off and do a simple "Self Examination" of your visual body.
I personally share with you how to do the visual inspection and what to do about this category 2 parasite, and really understand what these parasites feed on and what choices you have to correct the "Dis-ease" or "Dysfunction" caused by these glucose eating monsters.
Once you are overweight by 15 pounds or more, 30 pounds of fat or more we call a dis-ease called obesity, taking synthetic medicinal drugs of any kinds, partying all the time with detrimental toxic synthetic recreational or prescription drugs,
We are programmed and taught how to buy food and water instead of growing it and harvest all of the virtues of nature and beyond. Planting food is seeing and understanding the miracle of life.
Paper, plastic or numerical money are the real transactions of "mono-eye" energies, or current/currencies of blood, sweat and tears is what we use and exchange products or goods with.
These are the principle keys of the "Commercial Battery Powered Lives" we all live and rule our lives by.
Lots of deep symbolism here :))
Recommended Videos and Categories: Gardening, Getting Started, Becoming Your Own Doctor, Rethinking Reality.
Hope you enjoy this "Rethinking Reality: Loving Your Garden" Video :))
Dr. Robert
To become an Earther Member Click Here!
or Login to see the Private Videos.
Subscribe To Our Newsletter!
Join our Free Informative Newsletter to receive future updates on our next WORLDWIDE ONLINE Life Transformation Group Guided Retreats, and get access to a Selection of Private Videos. You will also receive a coupon for 25% Discount Coupon for Earth Shift Products!
The Earth Shift Discount Coupon is good for one-time use, and is valid for 25% off an order of $200+. This code includes free ground shipping within the 48 contiguous states. This code cannot be combined with other promo codes.