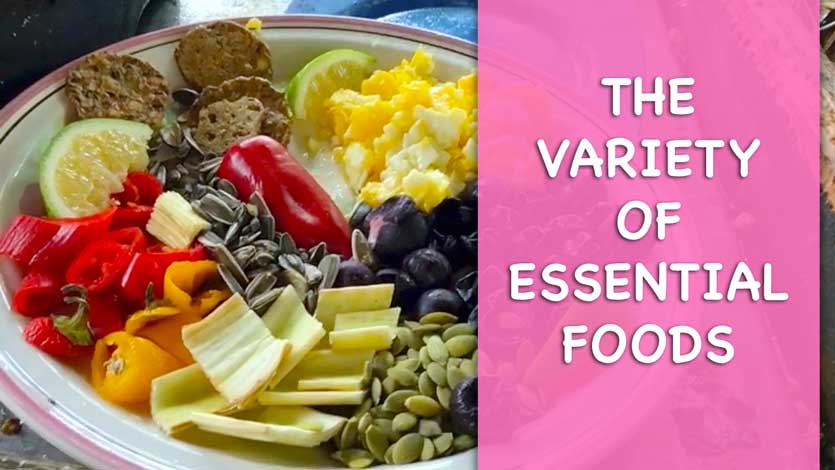 The Variety Of Essential Foods
The Variety Of Essential Foods – We All Need In Our Diets. All living organisms need the correct amount, and a variety of, natural building materials we call Clean and Natural Food, Water, Minerals, Nutrients, Oils and Sunlight.
Most people and animals in the world at large are known as a domesticated species in captivity, living tightly packed in what we call cities.
We have been socially engineered to eat and drink the foods that are provided to us, and we really don't know any better than what we have been shown on how to live.
All humans, dogs, cats and all other skin oil secreting types of animals and birds such as Macaws, and all birds need large amounts of oils, nutrients, clean water, and variety of essential heirloom, non-processed foods in their diets to give them optimal health for reproduction and most importantly the immune systems.
The Miracle of Fertile Eggs and Ferments are excellent to add to your diet and feed your birds, dogs and cats, especially if you not going to eat flesh of any kind.
I learned from professional bird growers, veterinarians and trainers that they gives the birds eggs and some raw cheese once a week at least, especially when in the pet hospital for health regeneration.
They also use a lot of the super greens such as Chorella and Spirulina and the Algae for regeneration or just plain healthy nutrition.
I have personally healed many sick animals, or injured animals, by adding eggs, oils, greens, ferments, minerals and clean distilled water to their diets.
Most of the food humanity eat and feed our animals is nutrient lacking, processed, cooked, GMO, full of chemicals etc. in many ways.
All oils such as sunflower, hemp seeds, olive oil, coconut and cacao oils and avocado oils, are all excellent and essential for mammals and humans to thrive and stay healthy and reproductive.
Fertile Eggs add to the birds nutritional requirements of the necessary oils, amino acids proteins, lecithin and minerals. and the raw goat cheese has the bacteria that helps them stay healthy or regenerate faster from injury.
If you are going to stop feeding yourself and/or your animals meat or flesh (vegetarians), I have found it is a good idea to add fertile cooked, or raw eggs, to their diet when going meatless.
Birds can live as long as humans. Hodie is 60 years old and I have had him in the family for over 45 years – since I was 15 years old.
Sprinkle small amounts of super green algae such as Chorella or Spirulina on their food a few times a week as well as Sole Salt.
Add 10 drops of Ionic Magnesium Concentrate to their water, and add small amounts of Olive Oil, Organic Coconut Oil or any non GMO oil to their foods.
Add 1/2-1 egg 1-2 times a week for large oil secreting birds such as Macaws, and I add 1 egg a day for cats and dogs mixed in their vegetarian food.
Recommended Categories and Courses: Miracles of Fertile Eggs, How To Make Super Mineralized Sole Salt, Recipes, Water, Rebuilding The Gut Wall Flora, Parasites, Ferments, Getting Started.
Hope you enjoy this "The Variety Of Essential Foods" Video 🙂
Dr. Robert
To become an Earther Member Click Here!
or Login to see the Private Videos.
Subscribe To Our Newsletter!
Join our Free Informative Newsletter to receive future updates on our next WORLDWIDE ONLINE Life Transformation Group Guided Retreats, and get access to a Selection of Private Videos. You will also receive a coupon for 25% Discount Coupon for Earth Shift Products!
The Earth Shift Discount Coupon is good for one-time use, and is valid for 25% off an order of $200+. This code includes free ground shipping within the 48 contiguous states. This code cannot be combined with other promo codes.